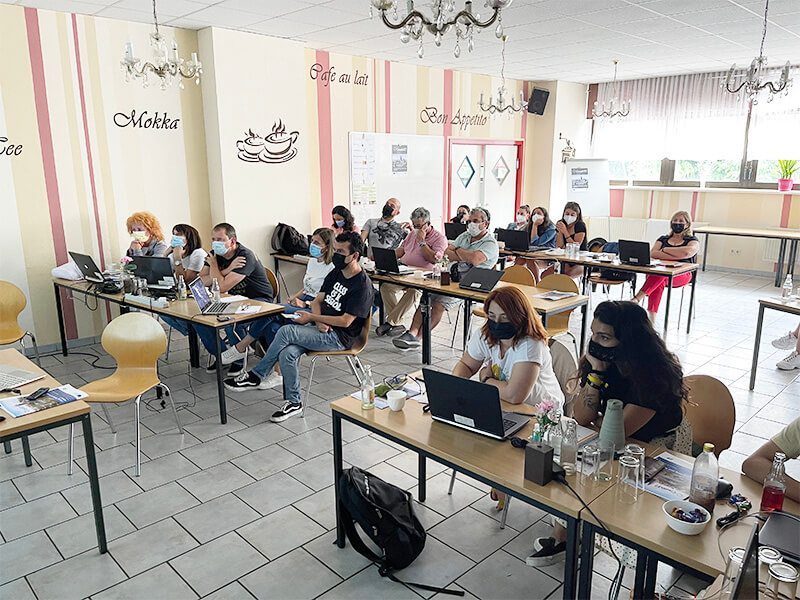 The first Learning, Teaching and Training Activity for the CreatiVET Project took place in between the 2nd and the 6th of August 2021, in Magdeburg – Germany. FA-Magdeburg was the host of this meeting which reunited partners from 5 different countries – two partners from Romania (Rogepa SRL and Anghel Saligny Technical College), one partner form Turkey (Erdemit Mesleki Ve Teknik Anadolu Lisesi), one partner from Cyprus (CCIF-Cyprus) and one partner from Italy (CPA di Giuseppina Bomba).
In total, 19 participants were actively involved in the training activities that focused on developing creativity and identifying ways to support and develop the careers of creative VET students through work-based learning.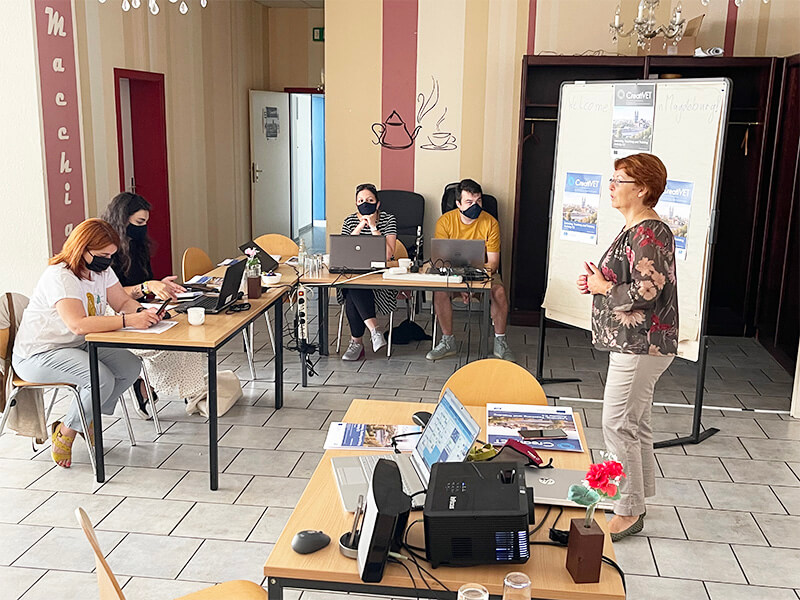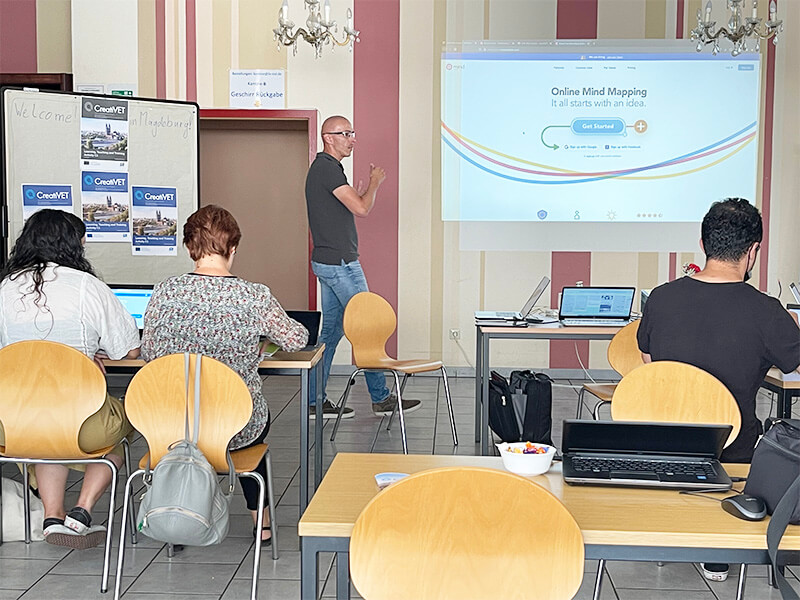 Activities were carried out not only by the host organization, but also by Erdemit Mesleki Ve Teknik Anadolu Lisesi and by CPA di Giuseppina Bomba, with topics ranging from web 2.0 tools for creativity in VET, to creative problem solving or the evaluation of creativity.
The training also included 2 on-site visits, designed for the participants to understand more of the importance of creativity. The first visit was in Berlin, and it involved some very interesting and innovative art exhibitions: "Berl-Berl" at Halle am Berghain and "Art in Urban Space" at Karl-Marx-Allee. The second on-stie visit took place in Wolfsburg at Autostadt – where we were able to discover the importance of creativity even in technological development.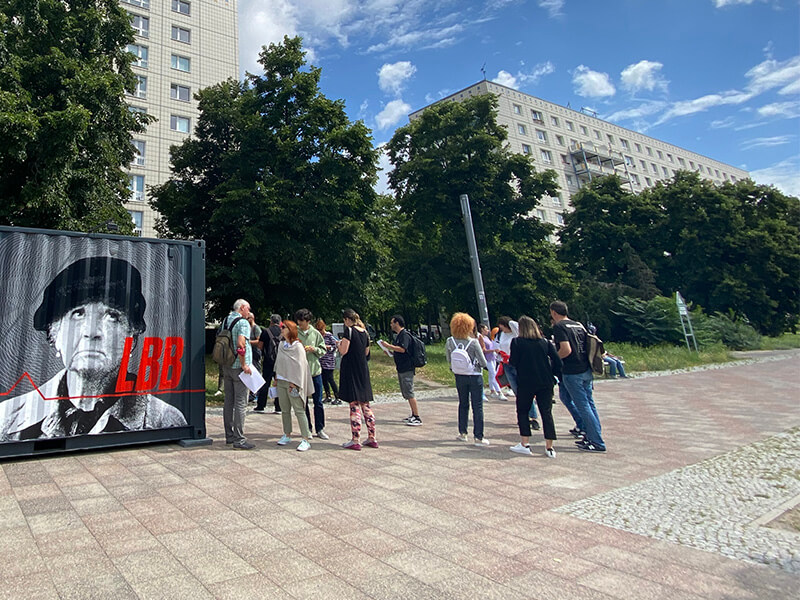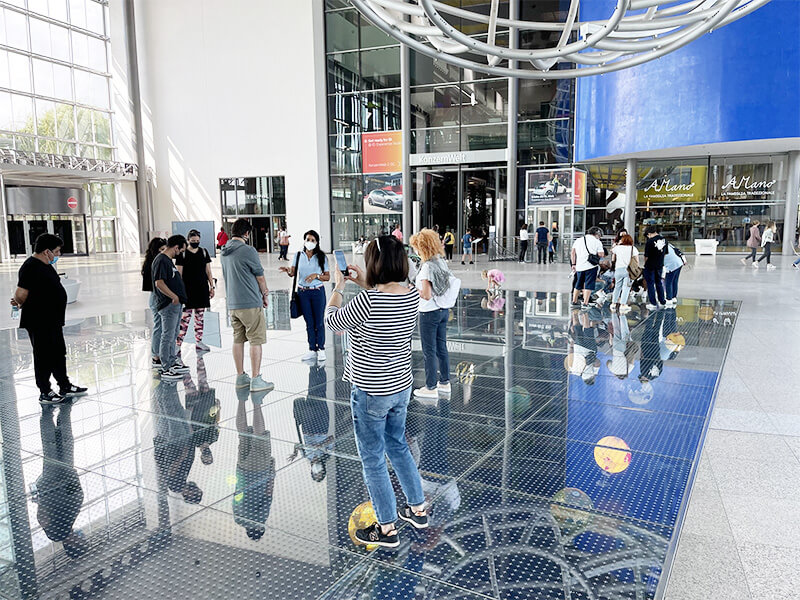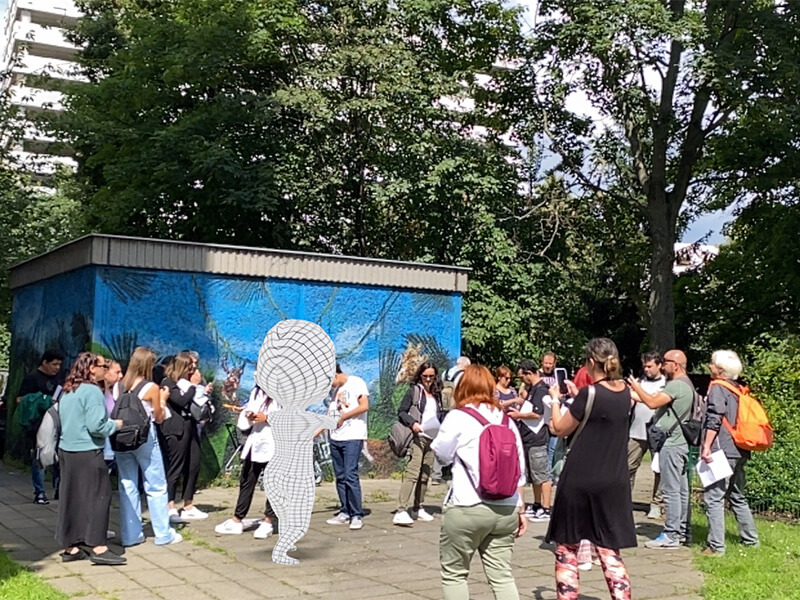 The Learning, Teaching and Training Activity was a real success, and it made an important impact on ensuring that we reach the objectives we set for the CreatiVET project.
After the course in Magdeburg, all the participant organizations were asked to design a poster that illustrates what they've learned during the training period. Check out this poster exhibition to see what they've come up with.