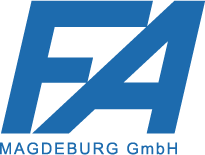 Renovation of Kloster St. Gertrudis, Hedersleben, Germany
Reconstruction and development of monastry "St. Gertrudis" to an "International Center of Culture, Education and Training" and to a Center of regional development in a rural region with structural weakness
Sophie-Scholl-Schule, in Gießen and Wetterau, Germany
Multi-professional teams of teachers, educators and therapists work together and accompany all children during the school day and parents find many opportunities to cooperate with the school. Parents contribute their professional know-how to the development of the school in the working groups, have the opportunity to help shape the school in clearly defined areas and continue to advance our school through their continuous Commitment.
Family Literacy Project (FLY), Germany
FLY is an intergenerational family literacy programme that targets parents, children at pre-school, kindergarten and early primary school, as well as children with special learning needs. Many of the targeted people are from socially disadvantaged communities. The project endeavours to develop the literacy skills (reading, writing, speaking, listening, and creativity) of parents and their children.

Made in Rosia Montanta
The story of Made in Rosia Montana started at the end of 2013, right before Christmas when Tică Darie was given a pair of woollen socks from a local woman who was passionate about knitting.
Made in Rosia Montana is specialized in high-quality fashion handmade knitwear accessories for men, women, and kids. They are based in Rosia Montana, Romania, and knit merino wool to keep you warm in the winter. From trendy beanies and hand-knitted scarves to chunky pullovers – every hand-knitted piece is unique.
Traditional Masks Workshop by Vasile Susca
In the year 2000, the craftsman Vasile Șușca revitalized an ancient occupation, namely the making of folk masks.
Vasile Șușca makes masks out of goatskin, sheep or lamb, wool and furs, caught in a thick cloth structure. All the raw materials are of local origin, from the village.
The master Șușca from Săcel is very appreciated and invited to the profile fairs, being a tonic and spiritual presence, just like his masks.
Alături de mine, împreună cu mine! – a project to reunite the school community for the Pașcani Special School
Special Gymnasium School Pascani is the smallest special school from the county with around 130 pupils with mental disabilities, Down Syndrome, autism, behavioural disorders. The project's purpose was: Communicating with parents and local authorities to reduce absenteeism and school abandonment.
They did this by organising meetings and workshops focused on: Being the parent of a child with special needs, Entourage and temptations, What the future offers etc.
All for one and one for all
The project's purpose was to develop family skills in order to increase children's autonomy.
The general objective of this project was to create and offer family training in educational skills regarding the child's adaptation to the environment and school requirements during the school period.
Because of this project, 600 parents know the sequential tasks in growth, development and education the child and children interact more effectively with their own parents.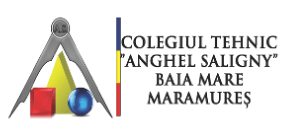 Creative sector in rural area – wood processing in the traditional way in Maramures
Two of our best students in the future profession of car mechanic, working with wood in the traditional way specific to the Land of Lăpuș.
The project Family Friendly School The project aimed to involve the parents in the school life

The Creative Sector in Rural Areas: The Museum Mediator project
Creativity never stops and always finds new ways to develop. To enhance the creative, touristic and heritage sector CPA together with partners all over EU has created from 2016 a new learning pathway and a new profession that provides young people in rural areas with the linguistic, touristic and heritage skills to support their local territories and enhance their strength. This new creative approach to the tourist and heritage sector gave life to a new profession: the Museum Mediator. The activity of Museum Mediators highly relies on creative thinking for the creation of new and innovative pathways to enhance the local heritage. Creativity is key in enhancing local territories and this was proven by the Museum Mediator sector. This new innovative and creative idea to renovate the heritage and tourism sector was adopted by different EU countries that continued, together with CPA, to develop this new professional figure.
Creativity in education: the experience of Liceo Scientifico G. Galilei of Lanciano, Italy
Creativity is a crucial part in developing innovative training pathways that can meet the needs of the new generations. Give them the possibility to explore their creativity through a variety of laboratories has always been part of the educational curriculum of the Liceo Scientifico G. Galilei of Lanciano. Young people during the years have been part of different initiatives that revolved around creativity that was used to approach also important themes such as environment and green deal. The added value of these activities that involved also the arts and heritage was to involve also parents and family in order to influence the community. This allowed people from different generations to communicate better and share quality time. At the same time young people, their parents, the teachers and the local community involved had the possibility to explore the power of creative thinking and contribute to the development and innovation of their local society.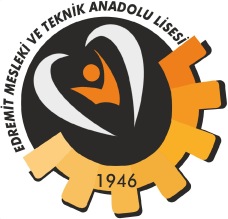 Within the scope of the "Vocational High School Students Meet with Our Families" project, which started in 2017, vocational high school youth sometimes help citizens who live alone around their schools and cannot get their belongings in need of maintenance and repair at home, in order to raise awareness about cooperation and unity.
Vocational high school students both gain experience and contribute to the country's economy by performing production and services in the fields they receive education. Sometimes their goal is not to make an economic contribution, but to make someone happy.
Since the project started, 54472 home visits have been made in 81 provinces with 4762 teachers and 136636 students, and 198514 people have been reached.
Youth Centers; helping young people make use of their free time, directing young people to social, cultural, artistic, scientific and sports activities, contributing to the personal, social and spiritual development of young people, providing guidance and counseling to young people, raising awareness of young people against harmful habits, and enabling young people to gain social skills by taking part in various activities. They are centers that carry out various activities, organize historical and cultural trips, camps and sports activities in order to enable them to share and share information.
It includes theoretical workshops where team spirit and active participation in all areas of life come to the fore. The theoretical dimension in these workshops is enriched by using various applied methods, especially non-formal education techniques, in a way that will enable young people to use the knowledge in life. There are no workshops on direct expression and listening in youth centers. It is essential to carry out workshops where young people will actively participate, questioning is at the forefront, each young person can express their thoughts easily, and different ways of thinking about the field will be developed.
Rural innovation = embracing change as an opportunity.
Creativity and innovation are essential ingredients for successful rural development in the EU-27. The new and novel approaches that address key rural challenges help Europe's countryside embrace the opportunities provided by rural support programmes.
Litterature and research show that innovative businesses are common in rural areas, and rural innovation gets a boost from the arts.
Cementography is a modern Cypriot art form. The Cementograpy project was carried out during the days of "Paphos Cultural Capital of Europe" The project illustrates the Myth of Arodafnousa, one of the most folk songs of Cyprus that retains elements of the ancient Greek tragedy. The scenery of the myth is the picturesque village of Choulou in Paphos.
An illustrated map was designed to designate the locations of the project.
The Rise of the Rural Creative Classes and businesses after 2017.
The Farm to fork strategy aims to reduce the environmental and climate impact of primary production whilst ensuring fair economic returns for farmers. Farm to platter! A great way to use products;
New cooperation, with biological gardens, traditional food, environmentally sustainable practices etc.
THE HOPE FARM PROJECT The project aims:
Support the Caritas Food Distribution Program through which food items to the poor, needy and less fortunate are provided
Educate everyone about the importance of using natural resources to produce chemically free fruit & vegetables.
Use organic bio diversity methods to grow high quality produce that can be available throughout the year etc