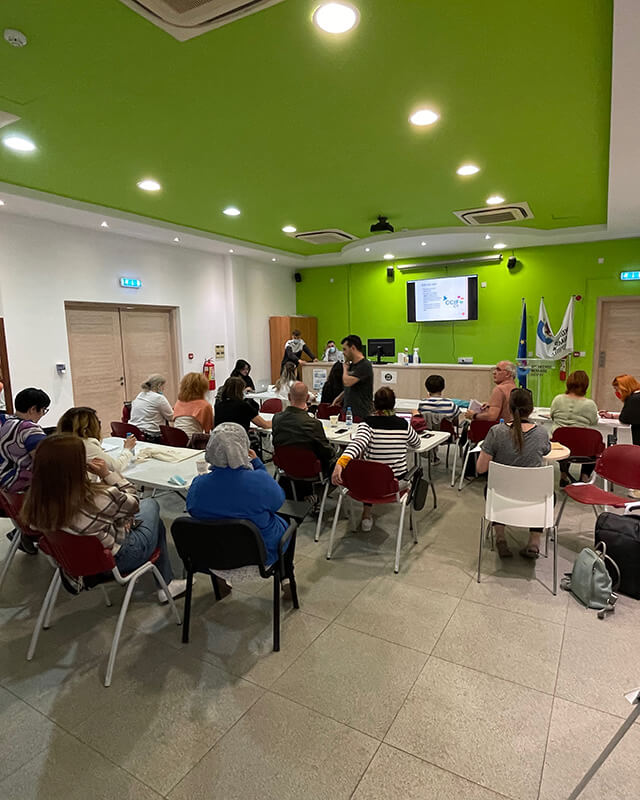 Our project held a Learning Teaching and Training Activity from the 27th of March to the 1st of April. The event was hosted and lead by Cross Culture International Foundation Cyprus Ltd. The goal was to build an inclusive practice through sharing knowledge and reflection among teachers, trainers, mentors and managers. The course focuses on including all learners in a diverse school community. It provided additional resources and ideas to implement inclusive education strategies and practices.
Inclusive education is seen as a process of strengthening the capacity of an educational system to reach out to all learners in the community. Participants are 20 staff working as educational professionals (teachers, trainers, managers, developers of learning courses,mentors, tutors ), 4 from each partner, out of which at least 1 per partner is possible or currently mentor/ tutor involved in workplace learning in creative industries or having a creative job.
Upon completion of the course, participants have a better grasp on using reflective instruments to develop learning strategies, techniques and resources through a range of practical activities, case studies and hands on activities, aiming at enhancing participation, learning and achievement for all students in sustainable educational environments.
We've produced a collection of content, instruments, good practice examples and creative and inclusive examples for VET discussed during the workshop. This content will be used in educational environments as "Creative and cultural inclusion book".